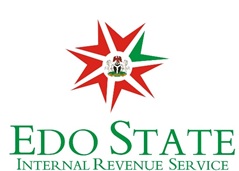 PUBLIC NOTICE 
FURTHER EXTENSION OF THE DATE FOR FILING OF INDIVIDUAL TAX RETURNS (TAX FORM A)
The Edo State Internal Revenue Service (EIRS), wish to bring to the attention of the general public that as part of measures taken to reduce taxpayer's burden, it has further extended the deadline for filing of individual tax returns (Tax Form A) to the 30th of June 2020. This extension is to further allow individual taxpayers who are affected by the challenges of the COVID-19 pandemic, file their returns. Filing of returns within the period of extension will not attract penalty and/or interest.
In recognition of Section 41 subsection 3 of the Personal Income Tax Act 2004 as amended, which requires all self-employed to file tax returns on or before March 31st, annually, the general public is by this notice informed that the EIRS is granting a further extension.
To file tax returns, taxpayers are advised to download tax Form A from our website on www.eirs.gov.ng and submit same via e-mail to: taxreturns@eirs.gov.ng
Individuals and other categories of taxpayers, can also settle their tax liabilities by making payment from the comfort of their homes or offices, using our online payment platform by visiting www.eras.eirs.gov.ng
While we continue to count on the support of our valued taxpayers, we enjoin you all to continue to adhere to the prescribed safety guidelines.
Signed
Management