SERVICES
Services that makes the process easier
Tax Offices
Here is a list of all our tax offices located in various Local Government Areas in  Edo state, Nigeria.
Tax Documents
Our tax documents contains all Tax related documents necessary for your view.

Tax Legislation
Tax legislation are the acts governing Taxation in Nigeria for various tax types.

Tax Types
Defines the various types of tax collected by the different taxation bodies
The Overview
Edo State Automation Framework
To ensure promising position in internally generated revenue by states, Edo state internal revenue service[EIRS] is taking steps at reference data management and automation of the entire revenue generation spectrum in Edo state.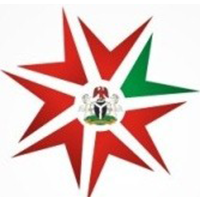 Our Mission Statement
We render value added services to taxpayers and entrenching a sustainable system of tax administration and optimized revenue generation.
View Our Vision Statement
Identify and implement new technology to modernize the technology function to work through process automation.
Use existing and new technology to raise revenue collection by maximizing current opportunities and creating new channels.
Deploy a roburst and secure data warehouse to display single tax payer interaction view across all Edo state internal revenue stream.
Ensure that citizens derive benefits from payment of taxes through value added services like health benefits, education subsidies etc.
TAX PAYERS MONEY IN ACTION
take pride in paying your tax!
Our Recent News & Updates
Members of the Institute of Chartered Accountants of Nigeria (ICAN), Benin and District Society in collaboration with the Edo State Internal Revenue Service (EIRS), on October 1, 2023, threw their weight towards fostering the legacy of their departed colleague by...
read more